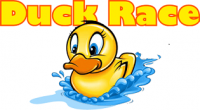 We are excited to announce that we have been selected as one of the charities to benefit from the Great Drake Park Duck Race 2017!
Please support us by purchasing your tickets today.
Schedule of Events:
11 a.m. – Festivities in Park begin
12 p.m. – Music, Food & Activity Booths – Kids Race
1:30 p.m. – Race Start! (Galveston Bridge)
1:53 p.m. – Estimated time winning (Ducks begin to cross finish line at Mirror Pond Foot Bridge)
2:30 p.m. – Winners & Awards are announced at Drake Park staging area.  Winners need not be present to win.  Winners will be notified by telephone, registered mail or in the media.
Top 4 Prizes (out of 14):
Smolich Motors:  $20,000 retail voucher toward purchase. No cash value.
Saxon's Fine Jewelers: Signature 1/2 carat diamond earrings ($1,250 value).
Brasada Ranch:  Overnight Stay and Golf Package ($657 value).
Barley Beef: Beef CSA Package ($600 value).
Purchase your tickets today!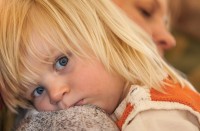 Spotlight on Homelessness
We are happy to announce that over 300 community members came together at our annual fundraiser, Spotlight on Homelessness, on May 9 raising over $300,000 in support of our program that provides men, women and families assistance in making their transition from homelessness to stability.
Thank you to our 2017 sponsors:
Presenting Sponsors:
Bank of the Cascades
Brooks Resources Corporation
Hayden Homes
Les Schwab Tires
Circle of Stability: 
Bend Anesthesiology Group
Bend Spine and Pain Specialists
PureCare Dental of Bend
Circle of Hope:
Action-Pride Cabinets
Bend Garbage & Recycling
Circle of Hope (continued):
Bend Heating
Bend Research
Birtola Garmyn High Desert Realty
Nine Peaks Solutions
The Cake Lady Shoppe
Circle of Friends:
Central Oregon Radiology
Coldwell Banker Morris Real Estate
Venue Sponsor:
Riverhouse on the Deschutes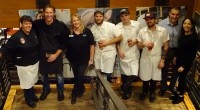 The Perfect Pair
Deschutes Brewery Tap Room
1044 NW Bond St. Bend, OR 97702
Please join us for Deschutes Brewery's 13th annual Bethlehem Inn benefit event, The Perfect Pair!   This crazy fun evening celebrates the pairing of the Deschutes Brewery's awesome handcrafted beers and the culinary delights created by local chefs (TBD).
Tickets will go on sale this Fall and all proceeds from the evening will support the Inn's programs serving Central Oregon's adults and children experiencing homelessness.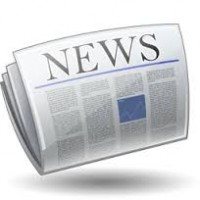 In the News: Transforming Lives Together