For Yoninah Murphy, returning to Oregon was to be a joyous homecoming. Her job in New Mexico was coming to an end. She'd lined up work and a place to live. She'd bought her plane ticket to Redmond, was excited for her next chapter. Then a double serving of bad luck landed on her plate. Both the job and the place to live evaporated.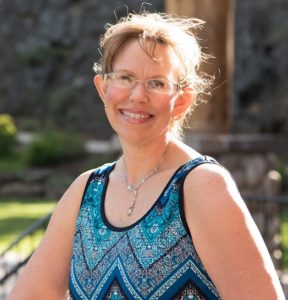 But there was no turning back. About all she had were that one-way ticket to Redmond and a dream of a better future. Now jobless and homeless, she asked a friend in Bend put her up for a few days. He'd once been a resident at Bethlehem Inn and suggested Yoninah head there. She did, "a little bit scared," in her words.
At first, the staff's direct and sometimes hard questions were daunting. But it didn't take long for Yoninah to see that the "tough love" was really only about giving her the help and direction she needed. As Yoninah now says, "Fiery fear became fiery confidence." Staff recognized her work ethic and encouraged her to "see her potential as a human being." Yoninah's mantra became, "Things are coming together." And they were. She got a job…two jobs in fact. She found a place to live. Having seen firsthand the broad support the Inn receives, Yoninah marvels at "the abundance of generosity in this community…a reflection of where the heart of Central Oregon lies." We could not agree more.